Pamela's Anterior Cervical Discectomy Story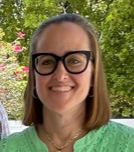 My name is Pamela and in April of 2021 I had an MRI of my neck because my neck did not feel good. The MRI had shown that there had been no change in the bulges and herniations in my neck that had appeared in an MRI I had done in March of 2017. However, in May of 2021 something had changed in my neck. I began experiencing neck and shoulder pain on my left side that would not ease up. It got so bad that I had another MRI in July of 2021 and things had changed and the herniations and the bulges were worse. From July of 2021 to the beginning of December of 2021 I tried massage therapy, several sessions of acupuncture, 2 Medrol dose packs, different prescription anti-inflammatory medications, physical therapy and finally in December of 2021 I had 2 injections done at the West Palm Beach branch of HSS. Nothing worked not even the injections. The pain never let up.
After speaking with Dr. Girardi at the beginning of 2022 we agreed that having an Anterior Cervical Discectomy and Fusion of 2 of the discs in my neck would be the best solution to relieve the pain. On March 13th, 2022, I flew to New York City from Florida and was scheduled for surgery March 15th. My surgery experience was excellent. The nurses were phenomenal. I was treated very well by all the nurses and staff I met and had everything explained to me every step of the way. Dr. Girardi was very attentive and did a great job putting me at ease and making me feel comfortable, addressing any questions or concerns I had. He was very accessible and easy to get in contact with directly if I had any questions after I left the hospital. I am doing extremely well post operatively. I am almost 8 weeks out of surgery and the pain is gone! I am almost fully back to my normal activity level. My entire surgery experience was fantastic from start to finish.